Teachers want computer science for all kids
Melinda Miller is one of 300 teachers from around the nation learning to deliver what they believe every child should have in the classroom — equality.
"Computer science was something that my principal wanted to offer," Miller said. "I serve predominantly African-American and Hispanic students and it's a great need. Our students don't have a lot of options."
http://www.9news.com/news/education/teachers-want-computer-science-for-all-students/277230245
White House Champions of Change for Computer Science
White House Champions of Change for Computer Science includes ECS's Jane Margolis!
http://amysmartgirls.com/white-house-why-computer-science-education/
Chicago Is Making Coding Education Mandatory. Is That a Good Idea?
A school computer science program developer explains the pros and cons.
Scott Shackford | Nov. 18, 2015
Reason.com
"Just make it a requirement."
That's what Chicago Mayor Rahm Emanuel said the government should do to make education in computer coding and programming available to public school students.
"You'd be amazed to if you make the goal, how much all the other choices will be made to get to that goal," he told people attending a tech event in October sponsored by the Washington Post.
Emanuel wants the federal government to make the same mandate he is attempting to implement back in his home city. Chicago Public Schools is rolling out computer science classes at all levels of education, and the goal is eventually to require some mandatory computer science education in order to graduate from high school.
Should we bristle at the idea of yet another inflexible government mandate in public education or commend Emanuel for recognizing how important computer education is for today's students as they prepare to enter the work force?
https://reason.com/blog/2015/11/18/chicago-is-making-coding-education-manda
LAUSD plans to expand computer science to every grade by 2020
Posted by Mike Szymanski on November 4, 2015
LA School Report
At a time of high employment demand for computer experts, fewer than half of LA Unified's 98 traditional high schools offer computer science classes.
"We could have students go through LAUSD without any access to computer science at all," Suyen Moncada-Machado, a district instructional specialist told a district board committee yesterday as part of a discussion of the district's computer science programs.
She is involved with Mobilize, a program created by LAUSD and UCLA that's being replicated in other parts of the country as a math course that incorporates statistics, science and coding. Another course has students design and use computer programs to solve problems.
As the second largest school district in the country, LA Unified is planning to provide all students access to computer science from transitional kindergarten to 12th grade by 2020.
http://laschoolreport.com/lausd-plans-to-expand-computer-science-to-every-grade-by-2020/
Equity in computer science education vital for California
By Julie Flapan | Oct. 15, 2015
The San Diego Union-Tribune
I learned an unexpected lesson about education reform while watching my kids compete to build the tallest LEGO tower. My youngest stacks one LEGO on top of the next, making it the tallest – for a split second – before it tumbles to the ground. My older child, having experienced this loss several times, crafts a sturdy base to sustain the tower above, making it the tallest and most long-lasting. This "scaffolding" provides a strong base of support, so that no matter how high the tower grows, it has a solid foundation from which to build.
As an education equity advocate, I'm reminded of the importance of scaffolding as New York City and other large urban school districts like Chicago and San Francisco are making ambitious plans to scale up computer science education so that it's available to all students.
Computer science has become the latest "shiny new thing" in education. Computer science is driving innovation across all industry sectors, yet, Silicon Valley is lamenting low diversity numbers in their workforce, and high numbers of underprepared job applicants.
http://www.sandiegouniontribune.com/news/2015/oct/15/equity-in-computer-science-education-vital-for/
Changing the Face of Computing – One Stitch at a Time
MIT Press Blog
In honor of Ada Lovelace Day, an international celebration of the achievements of women in science, technology, engineering, and math (STEM), Yasmin Kafai and Jane Margolis, reflect on the legacy of the British mathematician, who is famously regarded as the first female computer programmer.
As we celebrate Ada Lovelace Day, we should be reminded that one of the first computers in the nineteenth century, the "Analytical Engine," was based on the design of the Jacquard loom, for weaving fashionable complex textiles of the times. It was fashion that inspired British mathematician Ada Lovelace to write the code for the loom that wove the complex patterns that were in vogue. She also wrote a most beautiful sentence linking computing and fashion: "We may say most aptly that the Analytical Engine weaves algebraic patterns just as the Jacquard loom weaves flowers and leaves." And yet, the historical and intimate relationship between fashion and computer science has largely been forgotten and ignored, even as Lovelace's pioneering spirit lives on today's runways.
https://mitpress.mit.edu/blog/changing-face-computing
Building a robust CS education teaching force.
Teaching Computer Science Meeting the Demand in CA
The rules and regulations about who can and can't teach computer science education in California can be very confusing. In an effort to simplify the issues and to identify our goals, ACCESS (Alliance for California Computing Education for Students and Schools) prepared an infographic which can be found here.
ECS curriculum granted "A-G" program status from UC Office of the President
Press Release
Exploring Computer Science has been awarded program status with the University of California Office of the President, making the high school course easy to adopt as a "G" elective by high schools throughout California. Program Status allows approved educational programs to be added to a school's "a-g" course list without schools having to prepare a full course submission to UC for review. UC encourages schools, districts, and school networks to add program courses, such as ECS, because the schools will receive curriculum resources and related support for teachers.
ECS v6 Curriculum Released
Why a new Computer Science Supplementary Authorization?
Presentation to the Commission on Teacher Credentialing

Download the presentation here. (3 MB pdf)
Calif. Study: High-Minority High Schools Offer Little Computer Science
Computer science courses are often inaccessible for black, Hispanic, Native American, and low-income high school students in California, according to a new study.
The report, released yesterday by the nonprofit Level Playing Field Institute, confirms other recent research on computer science and underrepresented students. For instance, last year not a single black student took the Advanced Placement computer science exam in 12 states, and no Hispanic students took it in six states.
The authors of Path Not Found: Disparities in Computer Science Course Access in California High Schools point out that California public school students' enrollment in computer science courses is lackluster overall. Sixty-five percent of public high schools in the state offer no computer science courses. Just 13 percent offer the AP computer science course.
http://blogs.edweek.org/edweek/curriculum/2015/05/computer_science_in_california.html

A video about ECS
"Exploring Computer Science" boosts female student participation in L.A. school district to double the national average
Jane Margolis is an educator and researcher at UCLA, who has dedicated her career to democratizing computer science education and addressing under-representation in the field. Her work inspires students from diverse backgrounds to study computer science and to use their knowledge to help society. With support from the National Science Foundation (NSF), Margolis and her team investigated why so few girls and under-represented minorities are learning computer science. They developed "Exploring Computer Science," or ECS, to reverse the trend.
http://www.nsf.gov/news/special_reports/science_nation/intotheloop.jsp
WE CAN CODE IT!
Why computer literacy is key to winning the 21st century.
In the winter of 2011, a handful of software engineers landed in Boston just ahead of a crippling snowstorm. They were there as part of Code for America, a program that places idealistic young coders and designers in city halls across the country for a year. They'd planned to spend it building a new website for Boston's public schools, but within days of their arrival, the city all but shut down and the coders were stuck fielding calls in the city's snow emergency center.
http://www.motherjones.com/media/2014/06/computer-science-programming-code-diversity-sexism-education
Girls Make the Grade at the White House Science Fair
Girls are coming to the White House on Tuesday and they are bringing their robots with them.
Dozens of kids from grade school to high school will be there for the White House Science Fair, launched by President Barack Obama in 2009. This year, the emphasis is on girls who excel in science, technology, engineering and math (STEM), fields where women are severely underrepresented in the workforce.
Shannon O'Brien, 17, was invited to the White House as an honored guest. She wants to be an engineer. If things don't change, she will be outnumbered by men in the workplace by seven to one, according to 2011 statistics on engineering from the U.S. Department of Commerce.
http://www.nbcnews.com/tech/innovation/girls-make-grade-white-house-science-fair-n113331
Student interest rapidly increasing in Computer Science
More than 400 high school students "geeked out" recently over video games, movies and robots they'd created, using computer science skills acquired at their LAUSD campuses.
During a three-hour session at UCLA, local kids met with college students majoring in computer science and professionals who have made computer science a career.
http://www.galatzangazette.com/home1/2014/2/28/student-interest-rapidly-increasing-in-computer-science.html
UCLA Community School Wins Google RISE Award for Access to Computer Education for Underserved Students
UCLA Community School, in collaboration with Center X's Exploring Computer Science (ECS) initiative, has been selected to receive a 2014 Google RISE (Roots in Science & Engineering) Award. The school, which serves the Koreatown/Pico-Union community of Los Angeles, is receiving a $25,000 award from Google to start the Bruin Bits & Bytes Program, which will provide inner city students – focusing on girls and underrepresented minority groups in particular – with the computer science (CS) knowledge needed to compete for college and careers in the 21st Century.
http://ampersand.gseis.ucla.edu/ucla-community-school-wins-google-rise-award-for-access-to-computing-education-for-underserved-students/
Handing out iPads to students isn't enough
Schools need to focus on what makes computers work, not just on how to use them.
By Jane Margolis and Marcelo M. Suárez-Orozco
January 19, 2014
Computer science is driving innovation across all fields, so it makes sense that the Los Angeles Board of Education wants to provide its students with access to the latest technology. Students who develop expertise in computer science will have automatic career advantages. But is the district taking the right steps?
http://www.latimes.com/opinion/commentary/la-oe-margolis-schools-computers-20140119,0,2183468.story#axzz2r59y6ttZ
With shortage of computer science classes, students in Bell code after school
CyberPatriot is possibly the geekiest high school club in history. Sponsored by the Air Force Association, a dozen teens from the city of Bell meet after school to learn to code.
Like most of the club members, senior Erika Aguiluz aspires to become a computer scientist. Aguiluz said if it weren't for the couple of hours she's spent coding after school, she may not have considered the career.
http://www.scpr.org/blogs/education/2014/01/07/15490/with-shortage-of-computer-science-classes-students/
UCLA, LAUSD Help Kick Off National Computer Science Education Week
LOS ANGELES (CBSLA.com) — The Los Angeles City Council has officially declared this week Computer Science Week.
The University of California Los Angeles, the mayor's office, the Los Angeles Unified School District, the nonprofit Code.org and several other groups kicked off the week Tuesday at 9:30 a.m. at the UCLA Community School.
The event highlighted the "Hour of Code" campaign, which gives K-12 students a one-hour lesson to demystify computer programming – or coding – and demonstrate how anyone can create innovative computer programs.
Reportedly, only 10 percent of schools nationwide offer computer science programs.
"Us four here are the only 9th graders in Computer Science at UCLA Community School," student Jenny Martinez said. "But we want to extend that program."
Exploring Computer Science Featured in White House Article
Computer Science is for Everyone!
The National Science Foundation (NSF), with its long legacy of nurturing communities of research and education practitioners, is leading a transformation in CS education and learning at the national scale. NSF's CS 10K Project aims to build the foundation needed to get engaging, rigorous academic computer science courses into 10,000 schools taught by 10,000 well-prepared teachers. To begin this, NSF has funded the development and implementation of two new computer science courses—CS Principles (to be a new College Board Advanced Placement course starting in the Fall of 2016) and Exploring Computer Science. Both courses are designed to teach the fundamental concepts and big ideas of computing along with coding, and to inspire kids about computer science's creative potential to transform society. These courses were designed to be accessible and engaging for all students, with the particular goal of increasing inclusion of women and other groups that are significantly underrepresented in computing.
http://www.whitehouse.gov/blog/2013/12/11/computer-science-everyone
UCLA, Code.org, LAUSD, and SiliconBeachLA Kick Off "Hour of Code" in Los Angeles
UCLA's Graduate School of Education & Information Studies, the Los Angeles Unified School District, and the nonprofit Code.org collectively launched the Los Angeles segment of National Computer Science Education Week at the UCLA Community School on Dec. 10 at the Paul Schrade Library at UCLA Community School, with local and state lawmakers, and industry leaders from Microsoft, Apple, Google and other Los Angeles–based technology companies in attendance.
http://ampersand.gseis.ucla.edu/ucla-code-org-lausd-and-siliconbeachla-kick-off-hour-of-code-in-los-angeles/
ECS Featured in Today Show Segment on Coding
Visit NBCNews.com for breaking news, world news, and news about the economy
Today Show link: http://www.today.com/id/26184891/vp/52630136#52630136
Educating Americans for the 21st Century
Exploring Computer Science was recently mentioned in a Smithsonian article on Educating Americans for the 21st Century…
"What the computer science community has been slow to grasp is that there are a lot of different people who are going to need to learn computer science, and they are going to learn it in a lot of different ways," says Mark Guzdial, a professor of interactive computing at the Georgia Institute of Technology and author of the well-respected Computer Education blog, "and there are a lot of different ways people are going to use it, too. "
Over the next five years, with support from the National Science Foundation, an equally rigorous but more wide-ranging and widely applicable course called "Exploring Computer Science" is expected to take a place beside AP computer science. It's about time, says Guzdial. "Giving students a course that will provide them with the computer skills they need—not to become a programmer but to easily interface with computers in their own fields, " he believes, will help stoke flagging enthusiasm for the subject by appealing to a broader range of high school students and align education with useful career-centered computer skills.
http://www.smithsonianmag.com/ideas-innovations/Is-Coding-the-New-Second-Language-208882061.html?c=y&story=fullstory
LAUSD Exploring Computer Science Students Come to UCLA
On January 31, the ECS team hosted the 4th annual ECS Day at UCLA. Over 400 students, teachers, and administrators from LAUSD attended the event along with our presenters, the SpelBots of Spelman College, Google employees from Google Los Angeles, Gerardo Loera, the Executive Director of Curriculum and Instruction for LAUSD, and Y'shua Ortiz, an ECS alum currently working for Edlio. Student work was also showcased and various students from each school were recognized for their efforts and achievements. Prizes were donated by Google, Edlio, and Lego.
Each presentation served to break stereotypes of who excels in computer science, provided students with positive role models, and encouraged further study and exploration of computing and robotics. Students had the opportunity to interact with the SpelBots and Googlers and to ask them questions that demonstrated a strong level of interest and engagement. Teachers indicated that they were honored to be able to bring their students to this event and that their students loved the opportunity to see the presenters.
http://ampersand.gseis.ucla.edu/ecs-da-center-xs-computing-initiative-welcomes-lausd-high-schools-spelmans-female-robotics-team/
California Migrant Parents Conference
ECS coach John Landa and ECS teacher Anthony Pagan, along with Gary Page of CDE and Rosemary Bernier, teacher librarian of Hamilton HS presented at the 34th Annual Migrant Parents Conference in Los Angeles on March 16 on the topic of Exploring Computer Science to Open Doors of Opportunity. The presentation included an overview of the ECS Program, a little taste of the ECS curriculum and learning experience through the Peanut Butter and Jelly activity, and ways that parents can advocate for CS learning opportunities for their students. The importance of learning computer science and ICT were conveyed to parents as well. The presentation was well received by the over 80 parents who attended.
Leading the Way…
A conversation with Jane Margolis
Dr. Jane Margolis' personal and research interests focus on the ways in which society produces and then reproduces inequality and why some individuals do not receive the same opportunities as others. She arrived at her life's work through a combination of personal and societal events: "I don't think I ever would have ended up on this path, which has basically shaped my whole adult life, had it not been for my work experience, but also that interest in women. It was a part of the times, so I was very active in the women's liberation movement and the civil rights movement, so it was the historical times that shaped my interest." The article can be accessed at http://www.wskc.org/thoughtleader-jane-margolis.
Jane Margolis: Bringing All Students Into the Loop of Computer Science Knowledge
Jane Margolis, one of the driving forces behind Exploring Computer Science, speaks from personal experience about her commitment to making computer science accessible for all students, particularly students of color in the Los Angeles Unified School District (LAUSD). She says that her earlier experiences as a telephone installer for Pacific Telephone and Telegraph (PT&T) in the 1970s taught her about the inequities that existed in technology fields. The article can be accessed at http://ampersand.gseis.ucla.edu/jane-margolis-bringing-all-students-into-the-loop-of-computer-science-knowledge/.
Democratizing computer science knowledge: transforming the face of computer science through public high school education
Despite the fact that computer science (CS) is the driver of technological innovations across all disciplines and aspects of our lives, including participatory media, high school CS too commonly fails to incorporate the perspectives and concerns of low income students of color. This article by members of the Exploring Computer Science team: Jean Ryoo, Jane Margolis, Clifford Lee, Cueponcaxochitl D.M. Sandoval, and Joanna Goode provides a counter-narrative to this problem. The article may be accessed here.
Computer Science Education Week
Students and staff from UCLA's School of Engineering (CS Department) visited the Exploring Computer Science class at Hollywood HS to talk about computer science and answer student questions about the field of computer science. High school students were able to ask questions about computing, connections to math and computer science, college going, and careers.
Beyond access: Broadening participation in high school computer science
Members of the ECS team were recently published in ACM Inroads. ACM Inroads is a magazine intended for professionals interested in advancing computing education in the world. The article is titled: Beyond access: Broadening participation in high school computer science. Read the article.
Can We Fix Computer Science Education in America?
Exploring Computer Science was recently featured in a Time Magazine — Techland article on computer science education in America. The article includes statements from ECS teachers Anthony Pagan and Elaine Blomeyer along with Jane Margolis. The article can be accessed at
http://techland.time.com/2012/07/16/can-we-fix-computer-science-education-in-america/
Can a Black Girl Be The Next Steve Jobs?
Jane Margolis of the ECS team and her research detailed in "Stuck in the Shallow End" are cited in this article about Black Girls Code, an Oakland-based non-profit educational initiative to introduce girls of color to the world of computers and technology.
http://colorlines.com/archives/2012/07/black_girls_code.html
Beyond Curriculum: The Exploring Computer Science Program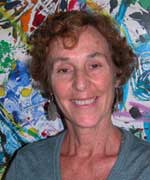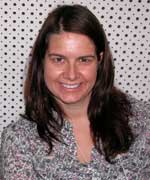 Joanna Goode, Gail Chapman and Jane Margolis of the Exploring Computer Science team recently had their article titled Beyond Curriculum: The Exploring Computer Science Program published in the Association for Computing Machinery (ACM) journal Inroads June 2012 issue (Vol. 3, No.2). Inroads is a magazine intended for professionals interested in advancing computing education in the world.
The article provides the background of the ECS program, an overview of key elements, and lessons learned. The article may be accessed here.
Baker Franke Named Champion of Change
Baker is a high school computer science teacher at the University of Chicago Laboratory Schools. Since he started teaching in 2002, Baker has worked to increase the visibility and credibility of high school computer science. Much of this work involves ensuring that women and other under-represented groups are given opportunities to succeed in a discipline that has historically excluded them. In recent years Baker has enjoyed greater than 50% female enrollment in his elective computer science courses. Many of these young women have gone on to major in computer science in college and take jobs in the tech industry. A few of his students have won the National Center for Women & Information Technology's award for Aspirations in Computing, which has attracted the attention of other girls in the school and inspired them to achieve great things in computer science. In addition, last year Baker received the NCWIT Educator Award for Aspirations in Computing. Baker is the vice president of the Chicago chapter of the Computer Science Teachers Association, a group he helped establish in 2008. Currently the group is working with local Chicago colleges and universities to train 75 Chicago Public School teachers to teach a computer science curriculum called "Exploring Computer Science" that directly addresses cultural issues of access for women and minorities in the field. The hope is that this effort will instill a passion for computer science in a very diverse group of students that will level the playing field considerably in Chicago Public Schools. Baker also works as a public advocate for computer science education as a CSTA cohort leader, raising awareness of the dire need for better computer science education for all students in America by speaking with public figures, policy makers and other stakeholders. Baker has a B.A. in Computer Science and English from Amherst College in Massachusetts, and an M.S. in Computer Science from the University of Chicago.
http://www.whitehouse.gov/champions/girls-and-women-in-stem/baker-franke
Exploring Computer Science featured in the National Science Foundation's CS/10K Project
Computer Science Education Week | November, 2010
The National Science Foundation describes how it is supporting the transformation of high school computer science through the "CS/10K Project." This article features Exploring Computer Science as one of the key components to transforming computer science in public high schools across the nation.
Download the article
Read more about CS Ed Week
High school students from the Los Angeles Unified School District visit UCLA for Exploring Computer Science Day
UCLA Bruin | April, 2010
Until this semester, high school junior Sharon Friedman used her computer to do homework and socialize with friends. But when she started taking Exploring Computer Science, a class created by UCLA in partnership with the Los Angeles Unified School District, she began to see that computers are more than just a portal to the Internet.
Read more
UCLA gets $2.5M to fund development program for computer science teachers
UCLA Newsroom | October, 2009
UCLA's Graduate School of Education & Information Studies has been awarded a $2.5 million grant from the National Science Foundation to fund a professional development program for computer science teachers in Los Angeles high schools.
Read more
Jane Margolis and Joanna Goode Keynote at CS & IT 2009 Symposium
CSTA | July, 2010
In the opening keynote of the CS & IT 2009 Symposium, Jane Margolis and Joanna Goode discuss their research on why so few African-American, Latino/a, and female high school students are learning computer science.
Read more and watch the video
Interview with Jane Margolis on Education, Race, and Computing
CSTA | September, 2008
Medium: MP3. Listening Time: 13:30 min. Interview Location: UCLA
Listen to the interview