Julie Flapan
Julie Flapan is the Director for the Computer Science Project at UCLA's Center X in the Graduate School of Education and Information Studies. As the Director, Julie works to facilitate and support several National Science Foundation grants related to broadening the participation of young women and underrepresented populations in computer science. Julie works directly with teachers, students, coaches, evaluators, and industry professionals to implement project goals.
Gail Chapman
Gail Chapman is the ECS Director of National Outreach.  She is also co-author of Exploring Computer Science, has extensive experience with the ECS model of Professional Development, and was instrumentally involved in its design and instruction.  Prior to joining the ECS team, Gail was the Director of Leadership and Professional Development at the Computer Science Teachers Association.  She taught high school mathematics and computer science, including AP Computer Science, for 15 years and subsequently worked on the AP Computer Science program at both ETS and College Board.
Joanna Goode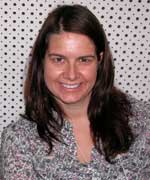 Joanna Goode is an assistant professor of education at the University of Oregon.  For the past decade, Dr. Goode has studied, written and presented extensively about how teachers can create opportunities for more underrepresented students, particularly girls and students of color, to explore computing topics in school. She has received several grants from the National Science Foundation to support this work. Before focusing on this line of research, Dr. Goode taught high school computer science and mathematics in a large, urban school. Currently, she serves on the Association of Computing Machinery's Educational Policy Committee, serves as the Chair of the Equity committee on the Computer Science Teachers Association Board of Directors, and is a member of the K-12 Alliance of the National Center for Women in Technology. Dr. Goode has authored several journal articles, book chapters, and reports, and is a co-author of the award-winning book, Stuck in the Shallow End: Education, Race, and Computing. She is also one of the lead writers of the ECS curriculum and designers of the ECS professional development model.
John Landa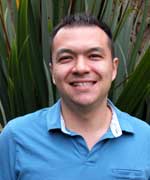 John Landa has a BS in Electrical Engineering/Computer Science from UC Berkeley.  He started his career as a software engineer and is a former dot-comer.  He spent four years teaching Computer Science  at South East High, an inner city school in the Los Angeles Unified School District.  John contributed to the Exploring Computer Science curriculum including writing the Scratch unit.  He is currently a Computer Science Coach supporting other LAUSD teachers in their Exploring Computer Science classes.
Jane Margolis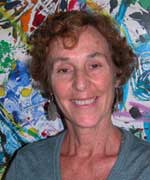 Jane Margolis is a Senior Researcher at UCLA's Graduate School of Education and Information Studies.  Her research focuses on equity in education and how fields become segregated. She is the lead author of two award-winning books about how these issues are manifested in computer science education:  Unlocking the Clubhouse: Women in Computing (MIT Press, 2002) and Stuck in the Shallow End:  Education Race, and Computing (MIT Press, 2008).  The latter is based on three years of research about the daily experiences of students and teachers in three Los Angeles public high schools. For the last 10 years Margolis has forged a mutual partnership with LAUSD to address disparities in access to computer science learning. She is the lead PI of several NSF awards:  Into the Loop and Teachers are Key.
Jane is happiest when she is surrounded by nature and there is no technology at all.
Solomon Russell
Solomon is currently a Computer Science Coach supporting other LAUSD teachers in their Exploring Computer Science classes. He graduated from the University of Maryland, Baltimore County with Bachelors degrees in Computer Science and Biochemistry and later received his Masters in Computer Science from UCLA. He worked for a couple of years in the defense industry before finding his passion for teaching. He taught at USC MaST High School in South Los Angeles. Having grown up in inner city Washington DC he has a real appreciation for the not fully tapped potential of underrepresented minorities and women in engineering. Solomon is also a rabid Georgetown basketball and Washington Redskins fan and always loves a good political debate. When not in the classroom you may find him teaching weekly salsa dance classes in West Los Angeles.
Jean Ryoo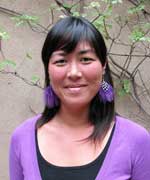 Jean Ryoo is a Graduate Student Researcher at UCLA. Through her experiences teaching in Los Angeles after school programs, a Boston charter school, French public schools on Réunion Island, and Hawaiian public secondary schools, Jean has learned that there are many amazing teachers and brilliant students in the world whose stories remain untold. Thus, after completing her Bachelor's degree at Harvard University and her Master's degree of Education in Teaching from the University of Hawaii at Manoa, Jean decided to take a break from high school teaching in order to advocate for other teachers and students so that we might all learn from their strengths and successes and is currently working on her Ph.D. in Urban Schooling at the University of California, Los Angeles. Firmly rooted in the belief that everyone deserves equitable access to quality education, Jean is proud to be part of the Exploring Computer Science team not only as a researcher, but also as an educator who supports teachers in their classrooms. Jean loves dogs and the Pacific Ocean.
Todd Ullah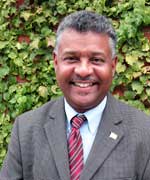 Todd Ullah participates in the Exploring Computer Science Project as a key liaison between UCLA and LAUSD helping to build connections and collaboration between these two organizations through his work with District leaders and schools. He has an extensive background in education with an MA in Curriculum Development and an Ed.D in Educational Leadership as well as numerous experiences which relate to his participation with ECS. Todd taught biological and physical science at Thomas Jefferson High School in South Central Los Angeles for 10 years.  He also worked on regional and state level committees for Digital High School grant approvals and was a five-year member of the 11 region coordinating council for the California Technology Assistance Project (CTAP) and Statewide Educational Technology Services Programs (SETS).  Todd served as the former Director of Instructional Technology Applications for the Los Angeles Unified School District overseeing all educational technology for district, state, and, federal grant programs including hardware rollouts and instructional technology plan development and implementation. Most recently he was the Director of Secondary Science overseeing all curriculum guide development, professional development, technology, science facilities development, and science grants for LAUSD. Todd is currently the Principal of Washington Preparatory High School in South Los Angeles.